About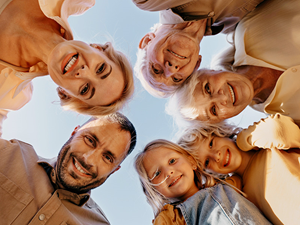 Tullow Credit Union
For people. Not profit.
We would like to thank our Members, Volunteers and Staff for helping us serve the community and grow for over 5 decades.
The Credit Union Mission Statement
The Mission of the Credit Union is to promote the financial well being of its members. To achieve this purpose the Credit Union is committed to providing a broad range of innovative financial products supported by the excellent personal service of the dedicated staff. These programs will be administered in accordance with sound management practices to maintain the financial strength of the Credit union.
The Board of Directors, Management and Staff of the Credit Union hereby affirm that the efforts of the Credit Union will be consistently and professionally dedicated to the accomplishment of this mission.
The Credit Union Story
The modern Credit Union movement traces its origins to Germany and to Friedrich Willhelm Raiffeisen, the Mayor of a small town in southern Germany, who in 1849 formed societies, which later evolved in to Credit Unions. The purposes of these Credit Unions was to enable people to help themselves in relieving debt and poverty.
A Credit Union is a democratic, financial co-operative owned and controlled by its own members. Each Credit Union is run only to benefit its members, all of whom have something in common - the common bond.
The Credit Union movement was introduced into Ireland in 1958 by Nora Herilhy with the support of a number of other dedicated pioneers.
Since then, the Credit Union philosophy of mutual self-help has proved very popular, and there are now over 380 Credit Unions affiliated to the Irish league of Credit Unions throughout the country.
In Ireland over two million members have recognized the value of credit unions, and have savings approaching several billion euro with their credit unions. There are thousands employed in the sector and many more thousands are volunteers involved in the movement.