Consolidation Loan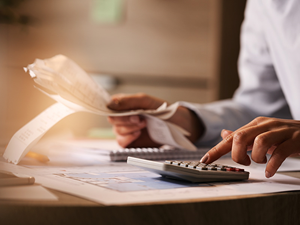 Get a loan today!
9% (APR 9.38%)
For Members who are combining a number of loans or transferring a loan from another financial institution. Loans being transferred must be up to date with no arrears.
Our benefits
Why a Tullow Credit Union loan is different
There are no hidden fees or transaction charges
Our interest rates are fair and reasonable compared to others in the market
Free life cover on your loan (subject to terms & conditions)
You can pay off your loan early without a penalty
Loan Calculator
Apply for a loan today with interest rates that suit you!
Maximum Loan Amount :
Maximum Loan Term :
This calculator is for illustrative purposes only, to give you, the borrower, an overview of the potential cost of borrowing. The Credit Union, or any of its staff, cannot be held responsible for any errors. Please note that this calculator only provides an indicative quote and actual repayments may vary.
Loan Applications
To apply for a loan, fill in the Loan Application Form and provide:
Photo ID - Drivers License, Passport, Social Services Card
Proof of Income - e.g. Payslip, Social Welfare, Pension, or other
3 Months Bank Statements maybe required
Proof of Address - Utility Bill, Statement from Financial Institution, e.g. Revenue
Set of Audited Accounts for the last 2 years - required for Self Employed persons.
Form 11 Application - required for Self Employed persons.
Things to Note
The following will be taken into account when processing loans:
Past repayment history (if any) on Central Credit Register
Purpose of Loan
Ability to repay loan
All applications will be dealt with in a prompt manner. Delays will occur if insufficient or incomplete documentation is supplied.